FileBird is a WordPress Media Library Folders plugin that helps you managing thousands of your files in WordPress media library, such as images, videos, audios, PDF, txt, docx, .ect into your site database day by day.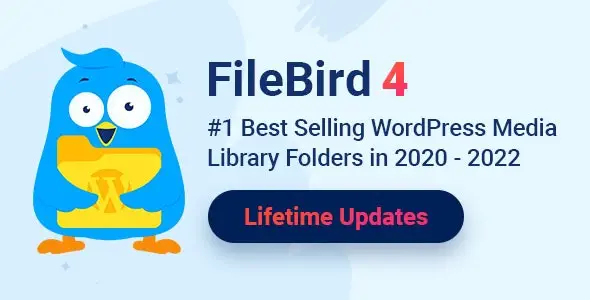 FileBird has more than 19,000 sales on CodeCanyon.net.
FileBird gives you the ability to easily organize your files in media library of your site.
With this tool in hand, you can manage and arrange thousands of images, audios, videos, and other files in your media library.