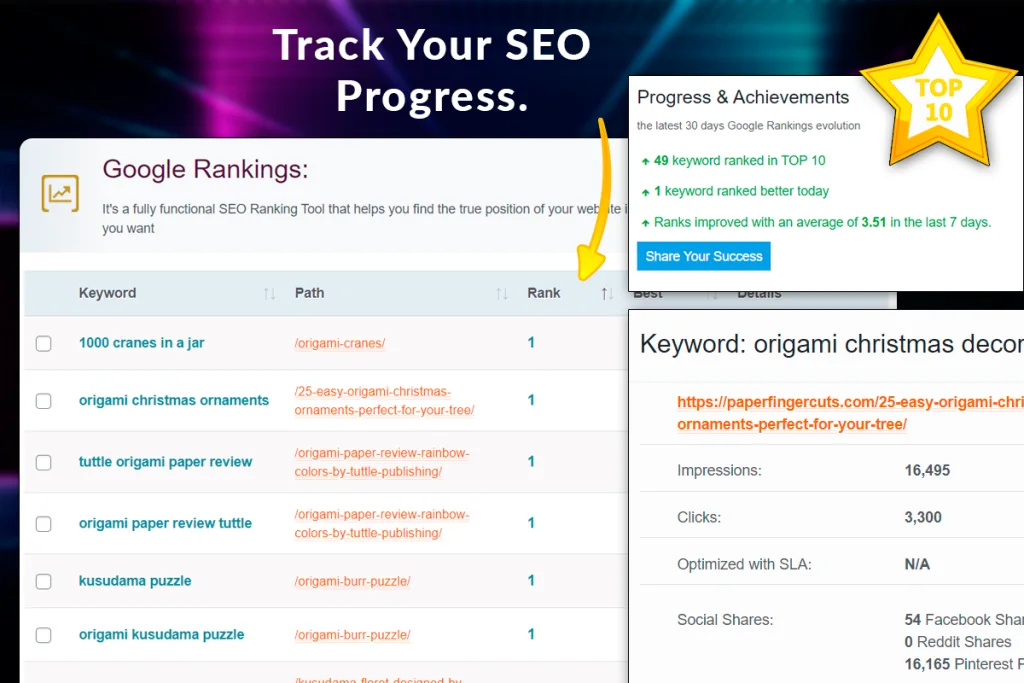 Squirrly SEO is the Popular WordPress SEO plugin that NON-SEO Experts use to boost their search engine traffic.
Squirrly SEO is built to help everyone, regardless of their level of SEO knowledge and expertise, get access to ALL the SEO tools and ALL the guidance they need to take charge of SEO, optimize.
Squirrly SEO is Free and has 650 features for SEO pre-configured for you during install.
Link: https://wordpress.org/plugins/squirrly-seo/
Squirrly SEO Pro starts from $29.99/month.