UberMenu™ is a user-friendly, highly customizable, responsive WordPress Mega Menu plugin.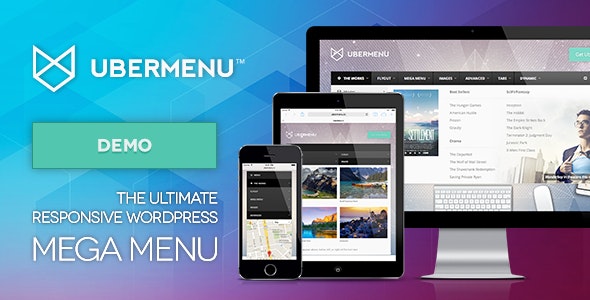 UberMenu has more than 85,000 sales on CodeCanyon.net.
UberMenu works out of the box with the WordPress 3 Menu System, making it simple to get started but powerful enough to create highly customized and creative mega menu configurations.
Fully Responsive
Mega or Flyout Submenus
Compatible with Mobile devices, including iPhone, iPad, and Android
Touch-enabled
Build advanced submenu layouts with the built in column grid system
This post was created with our nice and easy submission form. Create your post!
Hits: 0