Email Template Builder is a WordPress Email Customizer plugin, that makes an impression with your customers and represent your brand well by customizing the design and content of your WordPress email.
Email Template Builder WORKS WITH MOST EMAIL DELIVERY PLUGINS like WP SMTP Mail, WP SMPT, Easy WP SMTP, wpMandrill, SparkPost, Post SMTP Mailer/Email Log, Local mail server And more…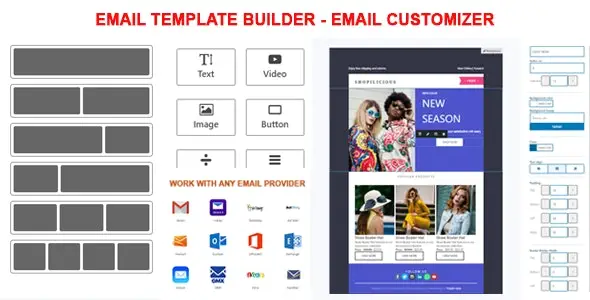 WordPress Email Template Builder FEATURES
Easy use
Easily drag and drop elements to build and customize emails
Multi-language Support
Google Fonts Support
Responsive and work perfectly on any devices.
Email test mode: Redirect all emails to your own email address for testing or for your staging system.
Live Preview: See all your changes immediately in the live previe
Import and Export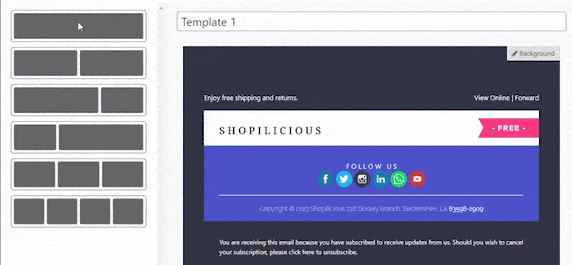 Text: Add text content or shortcode and customize font style, font size, background color, color, link, padding, heading,...
Video: Add banner play Youtube and url video
Image: Add Image and customize URl, Alt,background, Text align, Width, Height, padding
Button: Add button and customize background, color, border,border radius, Text align, padding, text and url
Divider: Add a single line divider and choose height, color and padding
Spacer: Add a space between other elements and choose height, backgroud and padding
Menu: Add menu and customize color, background, border, text, url each menu ( add and remove each menu )
Social: Add ULRs including Facebook, Twitter, Instagram, Linkedin, WhatsApp, Youtube.
Content: Display content information on the email template.