NEX-Forms is the best WordPress Form Builder plugin for creating simple to complex forms.
With tons off add-ons and features, NEX-Forms is a complete online form and form builder for WordPress.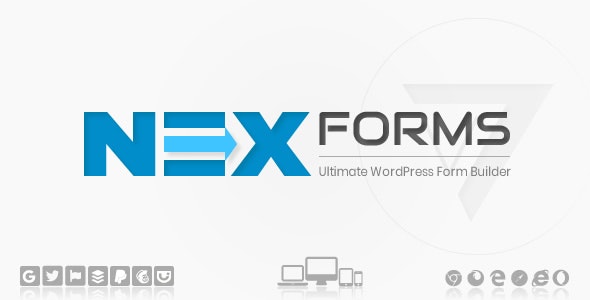 NEX-Forms Features
Form Analytics
Cost Estimations / Math Logic
Fully Responsive
Interactive Forms
Conditional Logic
50+ Form Elements
Multi-Step Forms & Online Quizes
Popup Forms
Submission Reports and Exports
Modern Design
Drag & Drop
Full Grid System
Form Animations
660+ Icons
1200+ Google Fonts
Built-In Anti-Spam Protection
Email Autoreponder
Submission Storage and Export
Form Import and Export
Survey Fields
Pre-Populated Fields
Sticky Forms
Same Page Forms
AJAX Powered
Sidebar Widget
File Uploader Fields
Hidden Fields
Thumb Selection Fields
Styling Toolbar
Taskbar – Easily switch between task windows
Personal Preferences
Form Validation
Min/Max Character Limiting
Keyboard Shortcuts
Live Form Previewer
Duplicate Forms
Form Templates
Unlimited Forms
Personolized Admin Panel
Tons of Field Settings
Field Duplication
Embed Options
Redirect after Submission
Send Data to Custom URL
AJAX Powered Admin Panel
WP Color Scheme Adapt
Global Configuration
Multiple Email Methods
Zero Conflict Admin Panel
This post was created with our nice and easy submission form. Create your post!
Hits: 0