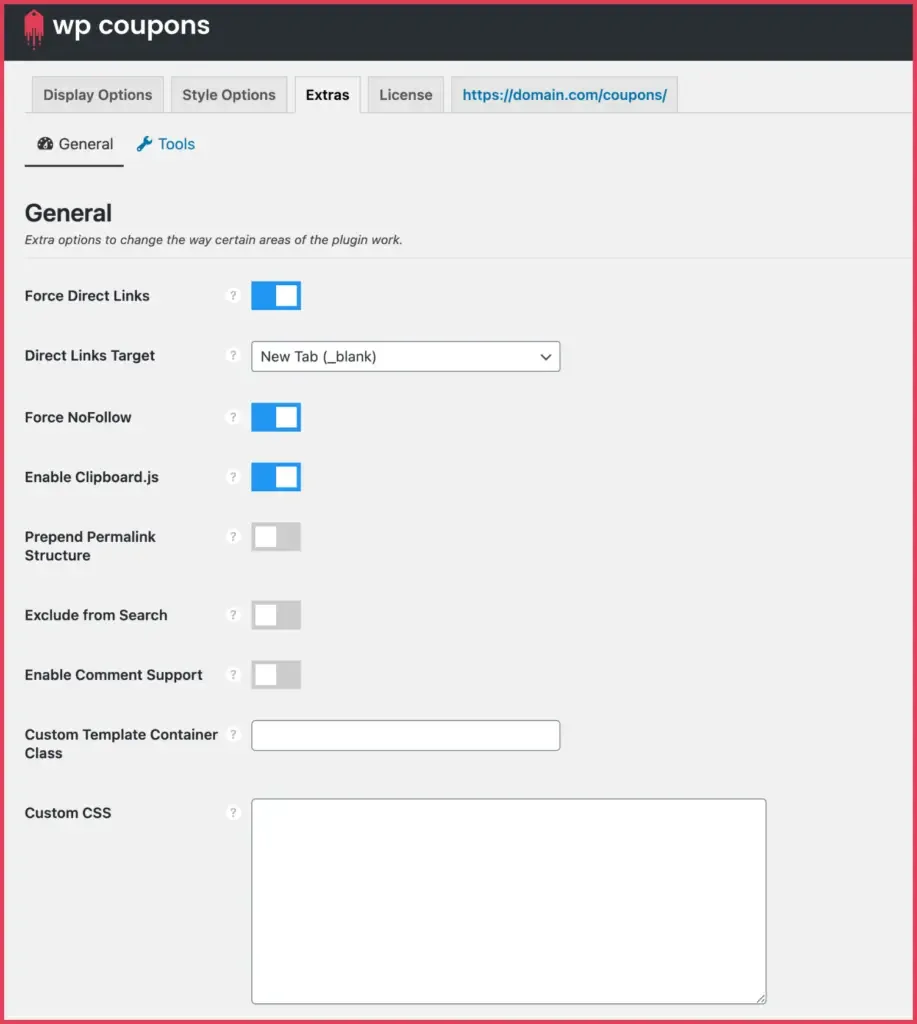 The extras section of the WP Coupons plugin lets you change the way certain areas of the plugin.
Force direct links. Globally force your coupon button links to go directly to the corresponding discount URL if one is set instead of going to the single coupon post. This helps decrease clicks and increases conversion rates.
Force nofollow links.
Choose between two options for the direct link target: New tab _blank (default) or current tab _self.
Enable clipboard.js to display display a copy button on your coupon codes.
Exclude coupons for default WordPress search.
Enable comments on coupons.
Custom CSS box along with the ability to add template container class.
Before and after archive content boxes. Add anything you want above or below your coupons.
Coupon management roles to let you choose who can access your coupon posts.