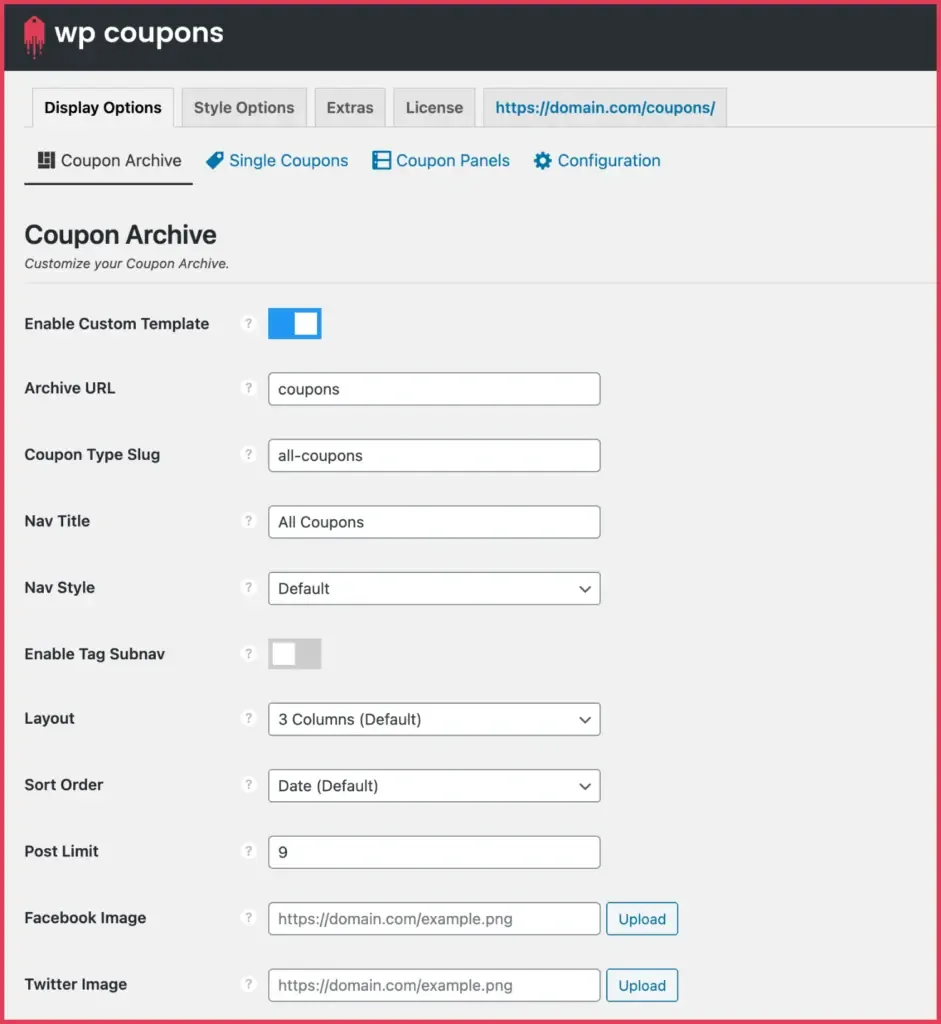 WP Coupons has numerous display settings you can choose from on how you want coupons to appear on your site.
There is no admin menu clutter, and we take advantage of native WordPress styling, so you don't have to learn a new UI.
Archive templates – You can also use a shortcode [ wp_coupons ] to print out your coupons.
Archive URL – Change your archive and coupon URLs to whatever you want. It defaults to coupons, but you can use deals, discounts, it's up to you.
Navigation – Change the navigation title and choose from 3 different styles: Horizontal (default), vertical, and a dropdown. You can also enable a subnav with your tags.
Coupon Layout – Includes 7 different archive templates to choose from: 2 columns, 3 columns (default), 4 columns, 5 columns, list view, list compact view, and list minimal view.
Choose between different sort orders: Date (default), last modified, title, and random.
Check out all the other display options you can choose from:
Change page width and padding
Set Facebook and Twitter images
Display expiration dates
Change expiration behavior
Change expiration recurrence
Change coupon description height
Set archive post limit
Change the CTA text
Display discount codes
Hide coupon type labels
Change or hide no coded text
Display related coupons