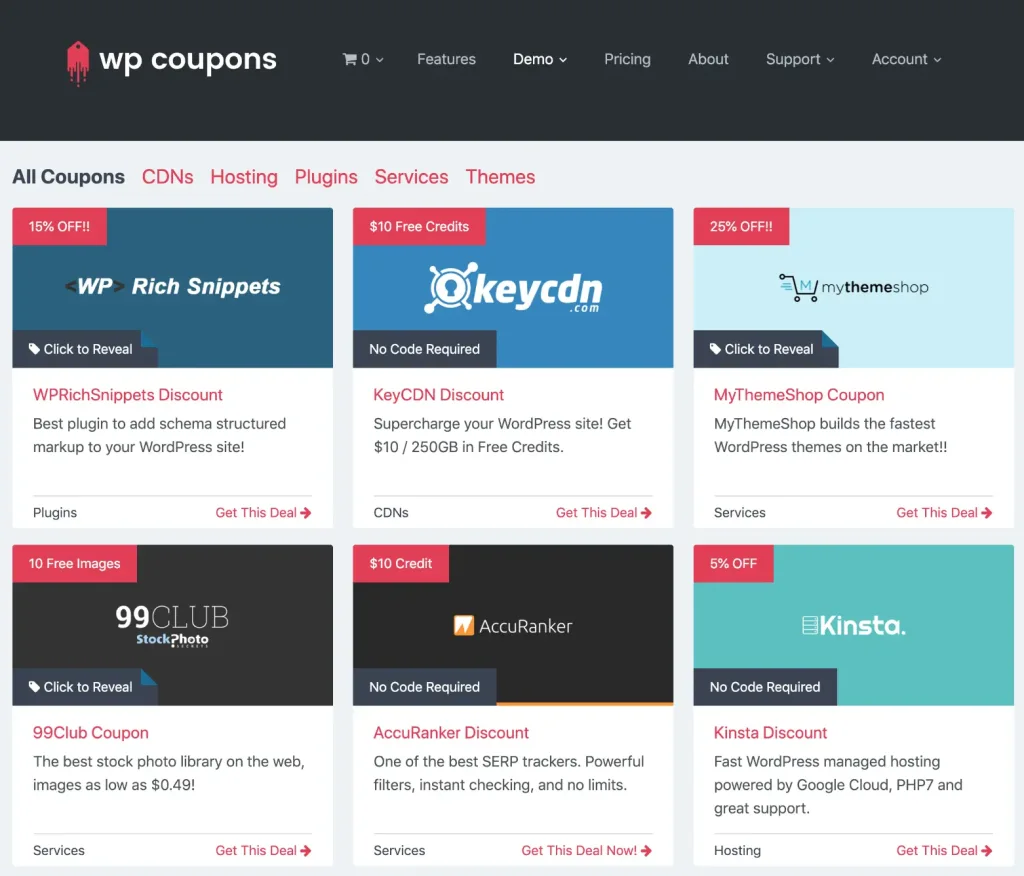 WP Coupons includes 7 different archive templates to choose from: 2 columns, 3 columns (default), 4 columns, 5 columns, list view, list compact view, and list minimal view.
Choose between different sort orders: Date (default), last modified, title, and random.
3 Columns (Default) – The default layout is a 3 column layout.
List View – The list view uses the same size thumbnails, it's just in a vertical list instead.
List Compact View – The list compact view is great for pages with a sidebar and for those that want to display something not as large.
List Minimal View – Want an even more stripped down view? That's what the minimal view is for.