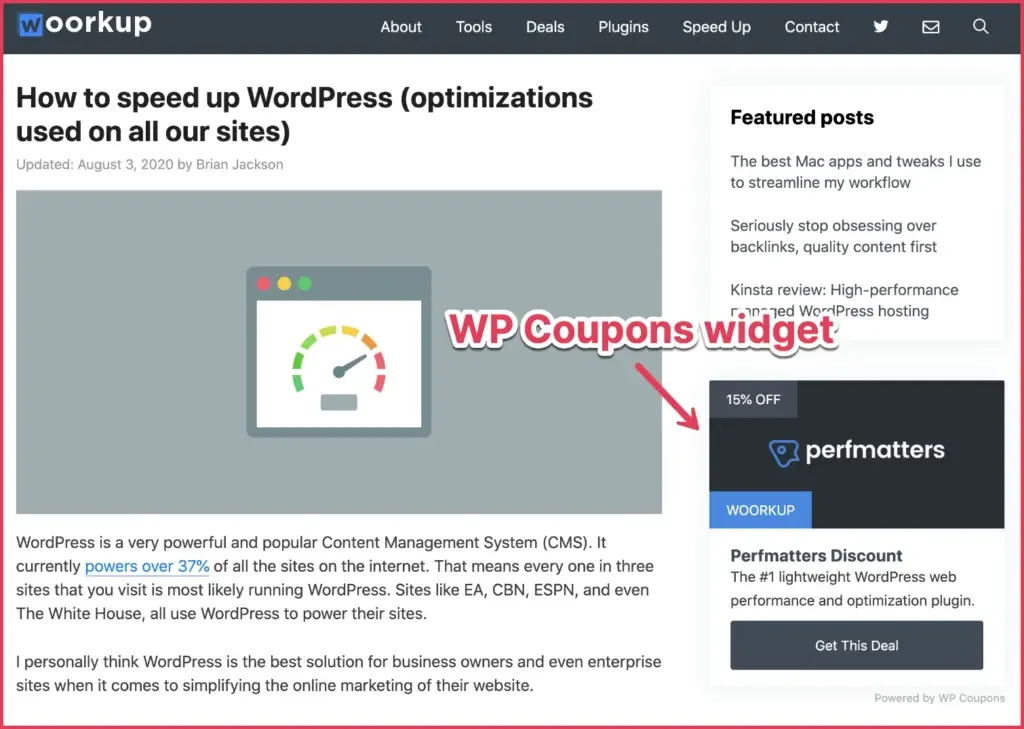 WP Coupons has a built-in coupon widget that you can use to display coupons on your blog's sidebar.
By default the coupon will randomly rotate on your sidebar between all the coupons you have published.
Option to force global coupon widget.
Option to force homepage coupon widget.
Option to show or hide "Powered by WP Coupons" attribution below the widget. Hook up to our affiliate program to earn a little extra cash.