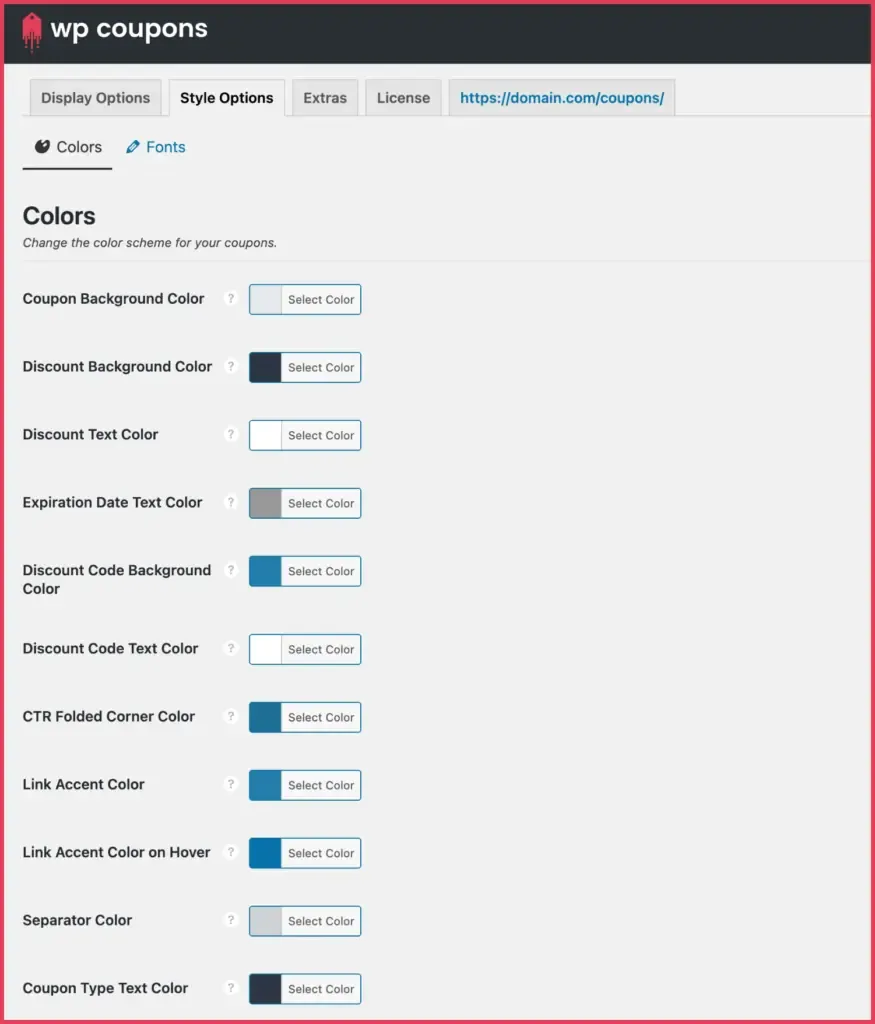 Under the style options you can change the colors and font sizes for everything the WP Coupons plugin outputs.
Change colors on the following:
Coupons, discounts, and code backgrounds.
Discount code and expiration date text.
CTR folded corner and separator.
Link and hover accents.
Coupon type text.
Change font sizes on the following:
Titles and buttons.
Descriptions and types.
CTAs and expiration dates.
Discounts, codes, nav, and subnav.